Personal Cartography, September until December, 2013
Woodblock print, and table created with the discarded printing block. A personal cartography of my Winnipeg.
The content of the print represents every street, path, and back lane that I travelled over the course of September 15 until December 14, 2013. By simplifying the familiarly gridded street map of Winnipeg into a map of only
My Winnipeg
 creates a separation between what is familiar, and what now is unrecognizable.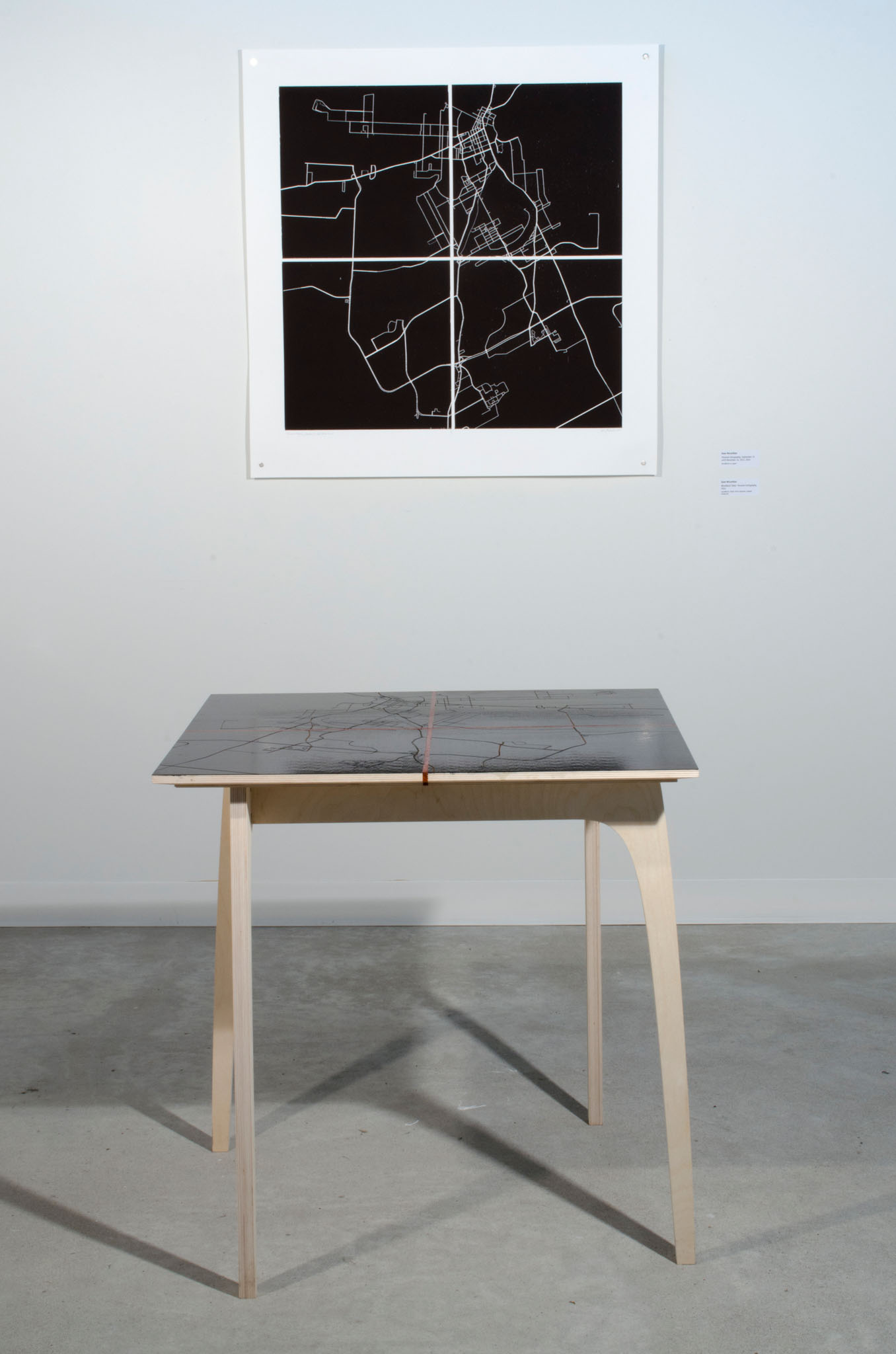 Personal Cartography is a single woodblock print edition, 29 inches square, comprised of four 14 3/8 inch square panels. Paired with this is a dining table, designed with an equal 29 inches in all dimensions, this is the average height of a table. It is comprised of the four woodblocks, interwoven with strips of paduk hardwood. The design is based loosely from a design found in
How to Build Modern Furniture
by Mario Dal Fabbro from 1954.
I chose Baltic birch plywood for its blonde tones that beautifully oppose the black printing surface. When sanded, it has a very light grain, which blends well with the minimal strokes of the map. The legs of the table have been milled on a CNC router.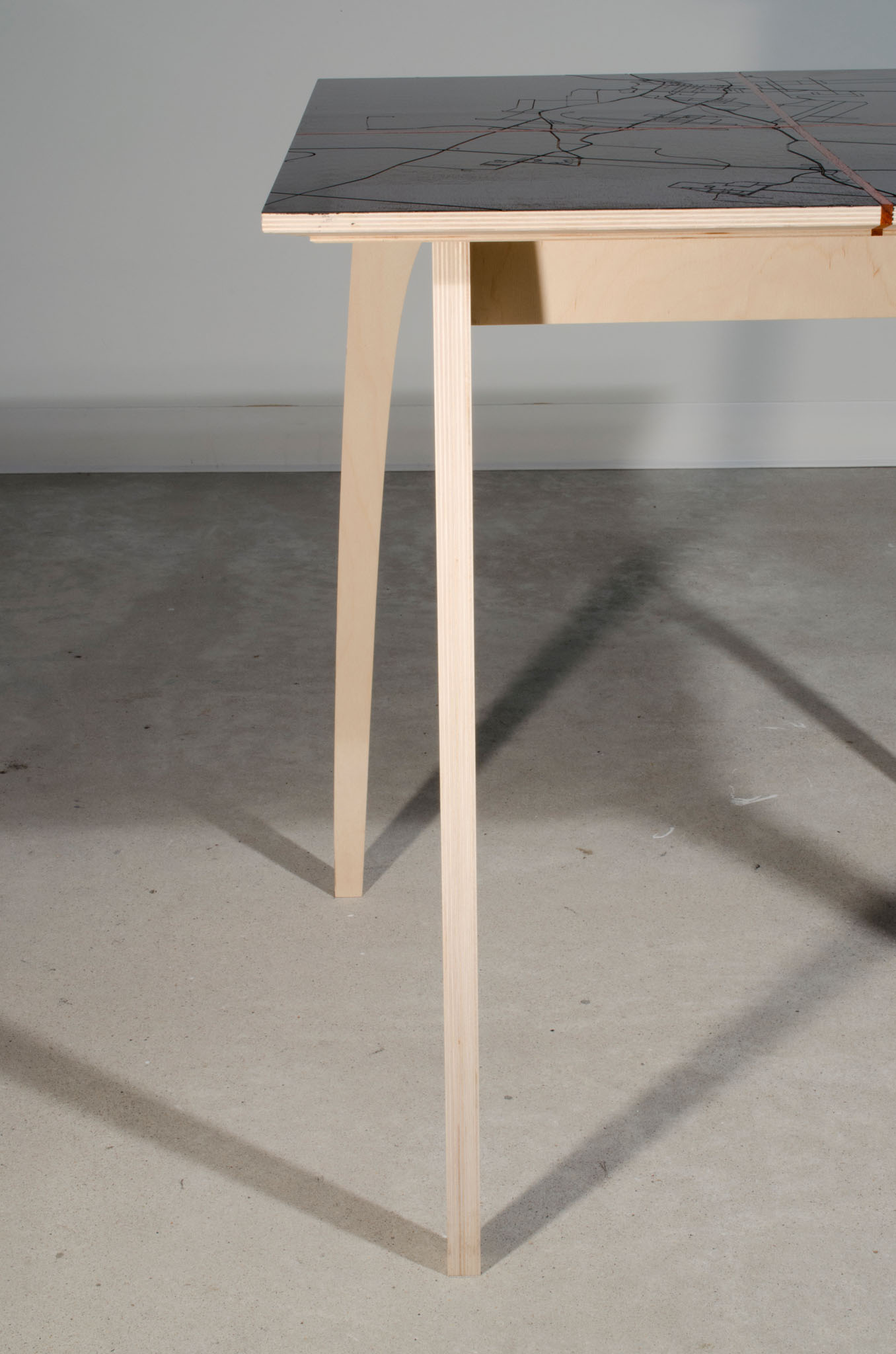 With the exception of joining the four panel quadrants, the table is assembled using no glue or other fastners. Each leg balances upon the next, creating an asymmetrical form. This also allows the table to be flat packed for ease of transportation.
I feel that I am bridging a gap between traditional printmaking, and modern technologies. By implementing the use of computer-controlled technologies to enhance this traditional medium, I feel that I am able to communicate a refined minimalism in both my aesthetic values, and through my representations of the power of place.